ALAE elects Bichara partner as new president
Aliança de Advocacia Empresarial elected Wolmar Esteves, partner at Bichara Advogados, as its new president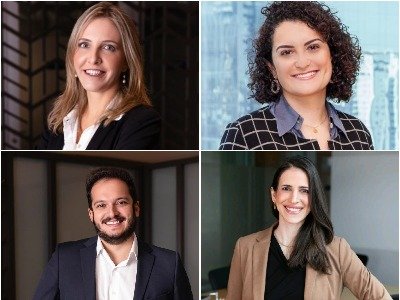 On March 11, the Aliança de Advocacia Empresarial (ALAE) held its annual meeting, attended by 17 allied firms, to elect the members of the Executive Committee that manages the Alliance.
The partner from Bichara Advogados, Wolmar Esteves (pictured), was elected president. Fabio Luis De Luca, from Lippert Advogados, was elected vice-president; Rosiris Cerizze, from Cerizze Advogados, was elected treasurer; Loraine Fernandes, from André Xavier, Machado e Fernandes Advogados, was elected alternate secretary, and Cristian Eyzaguirre, from Carey, an ally from Chile, was elected secretary general.
Created in 2004, with the participation of Bichara Advogados, ALAE is a network of law firms in Brazil and Latin America, acting in all areas of business law. Today, it has Allied Offices in nine countries and covers 26 Brazilian states and the Federal District, enabling the provision of legal services of excellence to companies that have or plan to have business in various parts of Brazil or Latin America.