Bruchou represents Itaú Argentina in $2b issue
17 March 2022
79

2 minutes read
Bruchou, Fernández, Madero & Lombardi has assisted Banco Itaú Argentina in a USD 2.808 billion issuance of Negotiable Obligations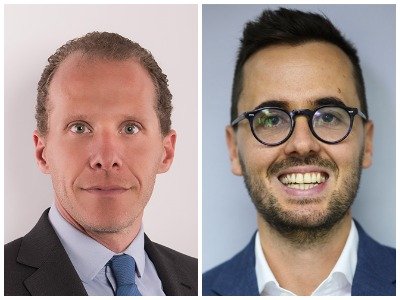 Bruchou, Fernández Madero & Lombardi has represented Banco Itaú Argentina S.A. in an issuance of its Class 33 Notes for a par value of $2,808,000,000 dollars, under the Global Program for the Issuance of Simple Negotiable Notes for a par value of up to $ 350,000,000 US dollars.
The Notes, maturing 12 months from their date of issue and settlement, i.e. 14 March 2023, bear interest at an annual variable rate equal to the sum of the Badlar Rate plus the Applicable Margin of 2.00% and principal will be amortised in a single payment to be made on the maturity date.
The Notes have been admitted for listing and trading on the Mercado Abierto Electrónico S.A. Fix Argentina has rated the Notes as "A1+(arg)".
In the issue Banco Itaú Argentina S.A. acted as issuer, arranger and co-placement, and Itaú Valores S.A. as co-placement.
Luis María Vaini and Luisina Rossi acted as in-house counsel for Banco Itaú Argentina.
Bruchou's team consisted of partner Alejandro Perelsztein (pictured left) and associates Leandro Exequiel Belusci (pictured right), Manuel Etchevehere and Sebastián Pereyra Pagiari.