BU assists Itaú Corpbanca in $414m acquisition in Itaú Colombia
Brigard Urrutia has counselled Itaú Corpbanca on the purchase of a 12.36% stake in Itaú Colombia for 414 million dollars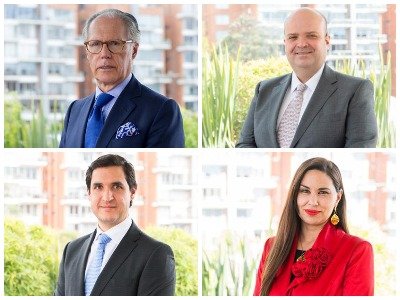 Brigard Urrutia has assisted Itaú Corpbanca and its new holding company in Colombia in the acquisition of 12.36 % of the shares of Itaú Corpbanca Colombia for a purchase price of $414,142,063 US dollars.
As a result of this transaction, Itaú Corpbanca completed control of 99 % of the outstanding shares of Banco Colombiano.
BU's team was led by partner Carlos Urrutia (pictured top left), assisted by partner Felipe Alarcón (pictured top right), senior associate Juan Sanint (pictured bottom left), director Cristina Román (pictured bottom right), associates Andrea Camila Cruz Sagbini and Alejandro Cepeda Revollo, lawyer Antonio Garlatti-Venturini Osorio and intern Juan Carlos Camacho.