Carey counsels OMERS and Enagás on sale of shares to EIG and Fluxys
Carey has advised on the sale of OMERS' and Enagás' 80% stake in GNL Quintero to EIG Global Energy Partners and Fluxys for US$1.165 billion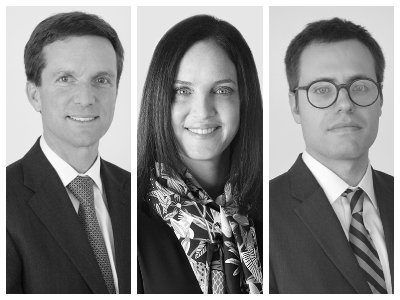 Chilean law firm Carey has counselled OMERS Infrastructure Chile Holdings I and Enagás Chile on the sale of its 80% stake in GNL Quintero to EIG Global Energy Partners and Fluxys for $1.165 billion US dollars.
This transaction, closed on 28 March, included the participation of Baker McKenzie as advisor to Enagás Chile, Milbank as advisor to OMERS Infrastructure, Guerrero Olivos as local advisor to EIG Global Energy Partners and Fluxys, Linklaters as advisor to Fluxys and White & Case as advisor to EIG Global Energy Partners.
GNL Quintero is a Chilean corporation valued at US$1,455 million and owner of the first Liquefied Natural Gas (LNG) reception, offloading, storage and regasification terminal in the southern hemisphere. It supplies natural gas to south-central Chile, contributing to the country's energy diversification and security.
Carey's team was composed of partners Salvador Valdés (pictured left), Patricia Silberman (pictured centre) and José Pardo (pictured right), together with associates Julio Recordon, Matías Garcés and Ismael Bahamonde.