Cuatrecasas advises on Suaval Seguros de Garantía y Créditos capital acquisition
Cuatrecasas has counselled Inversiones Inmobiliarias y Asesorías CAM, Sociedad de Inversiones y Comercializadora Manquehue Limitada and Inmobiliaria Milodón in the transaction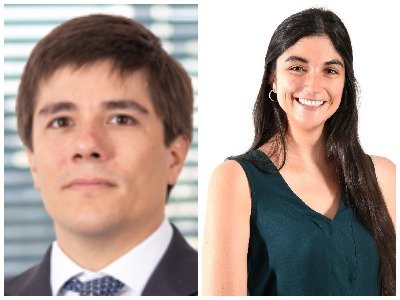 Cuatrecasas, through its office in Santiago de Chile, has advised Inversiones Inmobiliarias y Asesorías CAM SpA, Sociedad de Inversiones y Comercializadora Manquehue Limitada and Inmobiliaria Milodón SpA, on the acquisition from Arauco Servicios Financieros SpA of 7.5%, 15% and 7.5%, respectively, of its stake in the share capital of Suaval Compañía de Seguros de Garantía y Créditos S.A., a strategic transaction within the framework of the corporate restructuring undertaken by the insurance company.
This transaction entails the entry as shareholders in Suaval of the advised companies, which will provide a new strategic perspective, complementary and beneficial, to the economic policies of other group companies, and their entry into the business of one of the most important guarantee and credit insurance companies in the market. Moreover, the deal was negotiated in a record two weeks.
Cuatrecasas' team consisted of partner Tomás Kubick (pictured left) and associate Magdalena Urquidi (pictured right).