Cuba's public-private revolution – Eversheds Lupicino
31 August 2009
152

3 minutes read
The opening up of the Cuban economy continues albeit on the State's own terms
Cuba is experiencing change. The elevation of Raul Castro as President, a refreshed politburo, and a more relaxed US policy towards the Island are all significant, says José Marí­a Viñals, Head of the Corporate and Cuba practice groups at Eversheds Lupicino.
"Nonetheless, businesses hoping to capitalise on growing Cuban opportunities still have to recognise all the issues surrounding inward investment," he says.
Much legal work therefore focuses around clarifying local issues in order to provide businesses with the requisite legal comfort.
"The rule of law is important, including how disputes are resolved – Cuba places a strong emphasis on arbitration – but investors also need to consider any strategic issues that may surround their investment."
A client will inevitably want to know what impact ongoing US sanctions may have on their businesses and what liabilities remain, he says.
"If companies have US operations, then clearly there may be issues referred to the US extraterritorial legislation against Cuba. If they are ring-fenced, then this legislation will have no impact on a parent company with its affiliate operating in Cuba, but clients have to know the whole story."
Investors must also accept that some Cuban operations may be articulated as a joint venture with a state-owned company, through a 'mixed' company, which may often hold the majority share of the business.
A concept of 'risk' investment also exists, notably in the oil and gas sectors, with the foreign investor covering the cost of all exploratory work but then sharing any revenues subsequently earned.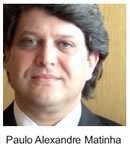 But despite the issues that surround investment, clear opportunities continue to be presented, notably in the Island's tourism, petroleum and commodities sectors present clear opportunities, says Viñals, especially for those willing to take a longterm view.