i2a and Baptista Luz act in the acquisition of Noknox by Quinto Andar
i2a Advogados advised QuintoAndar on the acquisition of Noknox, wich was represented by Baptista Luz Advogados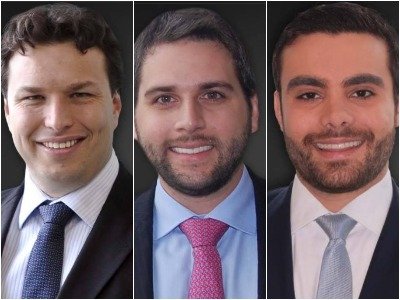 The Brazilian real estate rental and sales startup QuintoAndar has announced the acquisition of the startup Noknox, which provides an app for condominium management. In this deal, QuintoAndar was advised by i2a Advogados, through partner Marcos Sader and his team.
According to QuintoAndar, this acquisition will allow its expansion beyond the traditional real estate market and the offering of Noknox's technology to property managers and to make management more efficient and cheaper,
i2a's partner Marcos Sader (pictured left) and senior associate Alexis Borowik Rosa were responsible for the legal advice to QuintoAndar.
Baptista Luz Advogados assisted the seller and relied on partner Erico Lopes Tonussi (pictured right), associates Alice Morrison Carvalho Bonatto, Giuseppe Mateus Boselli Lazzarini and Caue Moura Peres Pomelli.
The value of this deal was not disclosed by the companies.