Prado Vidigal opens new headquarters
Prado Vidigal opens new head office in Vila Olímpia, São Paulo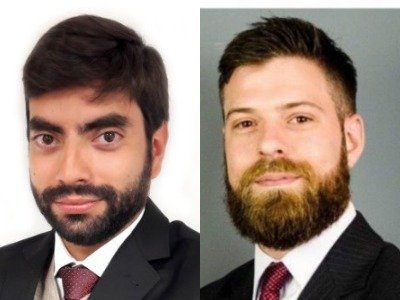 Prado Vidigal Advogados, a legal boutique specialized in Digital Law and Data Protection, inaugurated this month its new headquarters in Vila Olímpia, in São Paulo.
Luis Fernando Prado (pictured left) and Paulo Vidigal (pictured right) founded the firm in 2020, at the height of the pandemic in a 100% remote format. With its new headquarters, the office and its members combined the practicality of the virtual with the desire to be closer to the team and clients, which resulted in a hybrid model and a workspace that prioritizes the "work from anywhere" dynamic.
With efficient use of space, appropriate application of technological resources, and highly specialized service providers for back-office activities, the firm inaugurates its new headquarters without inflating operating costs and, therefore, without impacting the fees charged. Another differential of the adopted model is the truly total flexibility of the team members. Even with the new headquarters, no mandatory attendance rule was stipulated. Each of the seven team members, according to their priorities and responsibilities, chooses where they want to work.
The office, which serves global companies from several areas in claims involving law and technology, has also adopted an architectural logic that reflects the repudiation of excessive hierarchization, one of the hallmarks of its culture, by not defining specific work spaces for trainees, lawyers, and partners.