BU assists in refinancing Concesión Vial Santa Marta Paraguachón project
Brigard Urrutia has counselled in the refinancing of the Santa Marta-Riohacha-Paraguachón Road Concession project in the Colombian Caribbean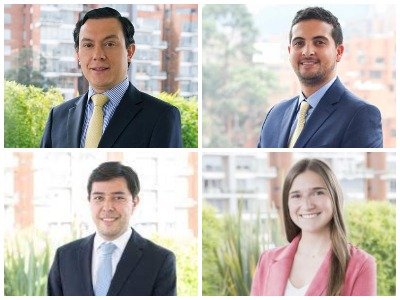 Colombian law firm Brigard Urrutia has assisted Concesión Santa Marta Paraguachón in its role as joint obligor and BlackRock as sponsor, in the refinancing of the Concesión Vial Santa Marta-Riohacha-Paraguachón project, a project located in the Colombian Caribbean region.
The financing consisted of a loan granted by Bancolombia in the amount of approximately COP 191.7 billion.
The project seeks to improve communication between the capitals of Magdalena, La Guajira and the border with Venezuela in Paraguachón. Among other benefits, this road maintenance has generated more than 800 jobs in the region and its daily traffic average exceeds 11,692 vehicles.
BU's team was led by partner Cesar Felipe Rodríguez Parra (pictured top left), with the support of senior associate Santiago Jaramillo Martínez (pictured top right), associate Juan Nicolás González (pictured bottom left) and intern Carolina Flórez Rey (pictured bottom right).