Cescon Barrieu and Lefosse act in the acquisition of Greenpass by Ticket Log
Cescon Barrieu Advogados advised Ticket Log, an Edenred vehicle; Lefosse Advogados advised Greenpass and its shareholders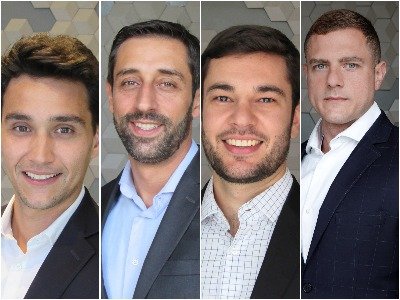 Cescon Barrieu and Lefosse acted on the acquisition by Ticket Log, an Edenred vehicle, of an equity stake representing 51% of the total share capital of Greenpass, both through the subscription of new shares issued by Greenpass and through the purchase of shares held by the sellers.
The deal strengthens Edenred's position in this business, as well as its technology and sales capabilities in an attractive market, offering significant cross-selling potential with its customer base.
Greenpass is a startup founded in 2017 that develops white-label platforms for mobility solutions that created Taggy, the first white-label service for automatic payment of tolls and parking.
Edenred is a leading digital platform for services and payments and the daily companion for people at work, connecting more than 50 million users and 2 million partner merchants in 46 countries through more than 850,000 corporate customers.
Cescon Barrieu Advogados advised the buyer Ticket Log, and included partners Cristina Bueno (pictured top left) and Vitor Stern (pictured top right), associates Pedro Moura de Almeida and intern Thais Nascimento.
Lefosse Advogados acted as counsel to Greenpass Tecnologia em Participações S.A. and its shareholders and relied on partners Carlos Mello (pictured bottom left) and Marcelo Tourinho (pictured bottom right); associates Bruno Auada, Marina Roque, Julia Atie, Dante Zanotti, Lilian Marques and Carolina Stampone.