Dias Carneiro advises Energisa on the acquisition of Paranaita
Dias Carneiro Advogados has advised Energisa and its subsidiary Energisa Transmissão de Energia SA (ETE)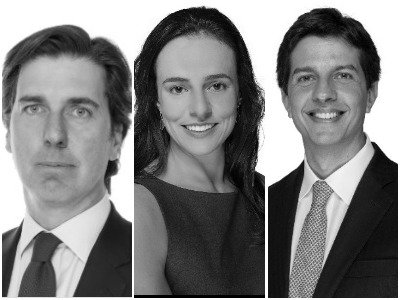 Dias Carneiro Advogados has advised Energisa and its subsidiary Energisa Transmissão de Energia SA (ETE) on the acquisition of 100% of the total shares of Geogroup Paranaíta Transmissora de Energia SPE S.A. (SPE Paranaíta) for approximately BRL 104.5 million.
SPE Paranaíta has an annual allowable revenue (RAP) of BRL 10,908,743.94, not having short and long-term debt. It owns a substation of 500/138 kV, 150 MVA located on the border between the states of Mato Grosso and Pará that connects to Energisa Mato Grosso Distribuidora de Energia.
With this acquisition, the company now has a portfolio of seven transmission projects, further expanding its operations in the industry and attesting to its commitment to improve the infrastructure of the electricity sector in Brazil.
Dias Carneiro Advogados was counsel to Energisa and relied on partners Paula Seabra Carvalho Reis (pictured left), Joyce Alves (pictured right), associates Tathiana Luz, Arthur Diniz, Marina Coelho de Camargo Penteado and Gabriella André Marques Pereira.
Energisa in-house counsel: João Paulo Moraes e Paes de Barros e Guilherme Fiuza Muniz
Geogroup Paranaíta in-house counsel: Carlos Augusto Garret.