Veirano and Mattos Filho advised in the sale of Yara to Eurochem
2 March 2022
65

2 minutes read
Veirano Advogados advised Yara Brasil Fertilizantes S/A in the sale of its mining project to Eurochem Comércio de Produtos Químicos, represented by Mattos Filho Advogados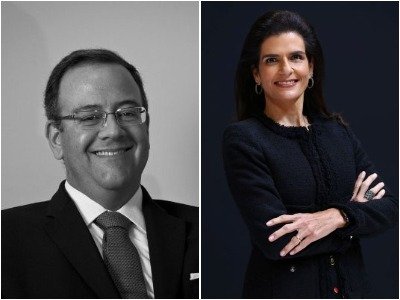 Veirano Advogados advised Yara Brasil Fertilizantes S/A in the sale of its phosphate mining project Salitre to Eurochem Comércio de Produtos Químicos, which was represented by Mattos Filho Advogados.
Salitre Fertilizantes Ltda. received the assets and liabilities related to the Salitre complex prior to the completion of the transaction. The transaction value was USD 452 million.
Norton Rose Fulbright (UK) also advised Yara and included partner Christopher Grieves, senior associate Matthew Eccles, and associate Tayo David.
Veirano Advogados represented Yara (Brazil) led by partners Ricardo Veirano (pictured top left) and Diego Lerner (pictured top right) and also included partners Marco Monteiro, Luis Felipe Andrade, Pedro Garcia, Leonardo Duarte, Raphael Espirito Santo.
Mattos Filho Advogados represented Eurochem and had partners Rodrigo Egual de Carvalho (pictured bottom right) and Adriano Drummond Cançado Trindade (pictured bottom right), and associates Fabiana Pasmanik, Lucas Souza and Eugênia Maria Menezes Pedroso.
Dentons also represented Eurochem and had partners Maria Oleinik and Mark Withey.