Echecopar represents Consorcio Transmantaro in senior bond offering
Estudio Echecopar has counselled Consorcio Transmantaro on its 5.200% senior bond issue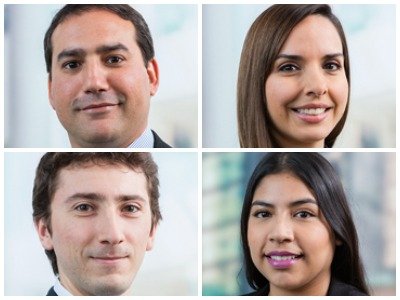 Estudio Echecopar, associated with Baker & McKenzie International, has represented Consorcio Transmantaro, as issuer, in connection with the international offering of its 5,200% Senior Notes due 2038 for an aggregate principal amount of US$500,000,000 under Rule 144A and Regulation S of the U.S. Securities Act of 1933, as amended.
Consorcio Transmantaro is the concessionaire of the Mantaro-Socabaya transmission line, responsible for linking the Central-North Interconnected System with the Southern Interconnected System.
Echecopar's team consisted of partners Alonso Miranda (pictured top left) and Inés Vázquez (pictured top right), together with associates Adrián Tovar (pictured bottom left) and Claudia Cruces (pictured bottom right).