GC represents Grupo Credito Maestro in a $150m credit facility
11 April 2022
75

2 minutes read
Gonzalez Calvillo has advised Grupo Crédito Maestro on a loan granted by CI Banco for 150 million Mexican pesos to support the group's subsidiary portfolio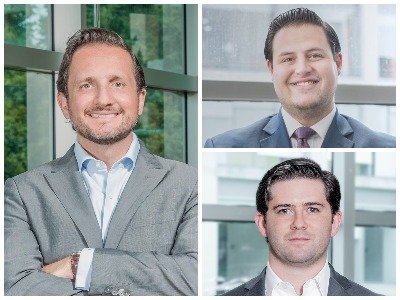 Mexican law firm, Gonzalez Calvillo, has represented Grupo Crédito Maestro, as borrower, in the execution of a simple credit facility in the amount of $150,000,000.00 Mexican pesos granted by CI Banco, as lender, to support the portfolio financing of Grupo Crédito Maestro's subsidiaries.
The financing involved the structuring and implementation of a credit agreement, a management agreement and a master management agreement, as well as the corresponding collateral package in the form of an administration trust as a source of payment and guarantee.
It was therefore necessary to conclude these contracts in record time, increasing the complexity of the negotiations with the counterparty. While negotiations started on 24 February, the closing of the transaction took place on 4 April.
Grupo Crédito Maestro is a player in Mexico's payroll finance industry, generating more than MXN$2 million of portfolio per year.
GC's team was led by partner José Ignacio Rivero Andere (pictured left), with support from managing associate Jacinto Avalos Capin (pictured top right), associates Luis González Ludlow (pictured bottom right) and Alonso Mirón Granados, and law clerks Héctor Ferrari Ruíz and Valeria Camacho Bello.