Lefosse announces new partners and expands areas
15 March 2022
70

2 minutes read
Lefosse announced Felipe Camara and Julio Neves as new partners and expands Restructuring and Insolvency and Dispute Resolution practices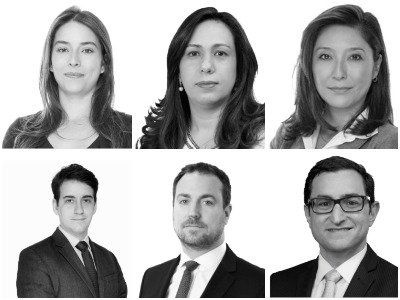 Lefosse Advogados announced two new partners: Felipe Camara (pictured left) comes to reinforce the Restructuring and Insolvency practice and Julio Neves (pictured right) joins the Dispute Resolution area, bringing a team of six professionals. The expansion aligns to the firm's full-service and multidisciplinary work.
On the Restructuring and Insolvency practice, Camara's entry focuses on representing clients in renegotiations and transactions, especially mergers and acquisitions, in distressed environments, in addition to extrajudicial and judicial restructurings.
On the Dispute Resolution side, Neves and his team expand Lefosse's litigation support throughout the corporate lifecycle, from the creation of activities (risk mapping for investment modeling) and conducting business disputes, to the strategic planning of divestments.
Felipe Camara holds a law degree from the University of São Paulo (USP), an executive MBA in management and finance from Harvard Business School and an LLM in Corporate Governance and Practice at Stanford Law School. He has more than twenty years of national and international experience, having worked for about a decade in law firms based in the United States, specializing in restructuring with a transactional bias and awards by prominent international directories, such as Latin Finance Awards and ILFR Awards Americas.
Julio Neves is a Ph.D and Master in Civil Law from the University of São Paulo (USP), graduated from the State University of Rio de Janeiro (UERJ). He is a post-graduation professor at Universidade Presbiteriana Mackenzie and a member of the Arbitration Committee of the International Chamber of Commerce (ICC) and of the M&A Disputes Committee of the Brazilian Institute of Business Law (IBRADEMP).