Marval counsels Carrefour on debt restructuring
Marval O'Farrell Mairal has assisted Carrefour in a debt restructuring for the construction of a new tower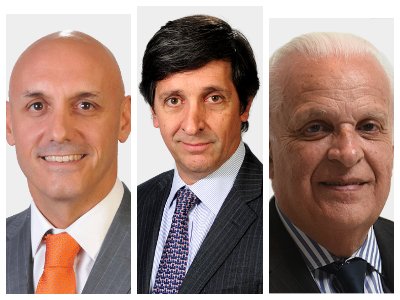 Marval O'Farrell Mairal has counselled Carrefour on the restructuring of the debt of Ribera Desarrollos, in the context of a reorganisation proceeding in the Argentine real estate market.
The advice included the verification of various credits related to unfinished urban developments and the negotiation and signing of a settlement agreement through which it was agreed to recognise in favour of Carrefour the litigious credits, the reconfiguration of sectors of the exclusive urban complex Al Río, the subdivision of functional units, the structuring of economic-financial compensation for the construction of a new 55,000 sqm tower and the allocation to Carrefour of more than 400 parking spaces to be built in the complex.
Marval's team consisted of partners Rodrigo F. García (pictured left), Gabriel Matarasso (pictured centre) and Julio César Rivera (pictured right), together with associates Fernando M. Alemany and Martín Cammarata.