Pinheiro Neto advises Marahú on NewCo with JHSF
Pinheiro Neto Advogados advises Marahú Participações S.A. on NewCo with JHSF Participações S.A.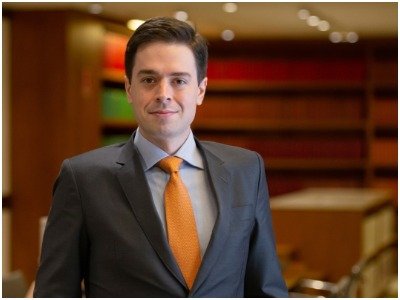 Pinheiro Neto Advogados has advised Marahú Participações S.A., which will act jointly with JHSF Participações S.A. through a NewCo, for the specific purpose of developing a triple-A subdivision in a total area of approximately 5.7 million square meters in the city of Bragança Paulista.
The city is approximately one hour away from the city of São Paulo.
JHSF will hold fifty-one percent (51%) and Marahú will hold forty-nine percent (49%) of NewCo's equity stake.
Based on the project's potential, the Potential Sales Value (PSV) is estimated at R$6.1 billion, to be developed in phases.
The acquisition price is up to R$ 177 million and will be disbursed by JHSF over the next year.
Pinheiro Neto Advogados assisted Marahú and included partners Luciano Rossi (pictured left), Guilherme Leite (pictured center) and Jorge F. Lopes (pictured right), associates Flávio Coelho de Almeida, Luís Augusto Freire Teotônio Júnior, Juliana Satti Busso, Ana Beatriz Passos dos Santos and Lais Falco Corrêa.
Fernando José Fernandes Advogados also assisted the same part and had partner Fernando José Fernandes Júnior.
Graça Couto Advogados advised JHSF Participações S.A and included partners Pedro Marino Bicudo, João Henrique Salgado Nobrega and João Gustavo Santiago.
General Counsel of JHSF Participações S.A., João Alves Meira Neto were also involved.