Pinheiro Neto and BMA act on acquisition of MWM by Tupy
Pinheiro Neto Advogados advised Typy; BMA – Barbosa Müssnich Aragão advised Navistar and MWM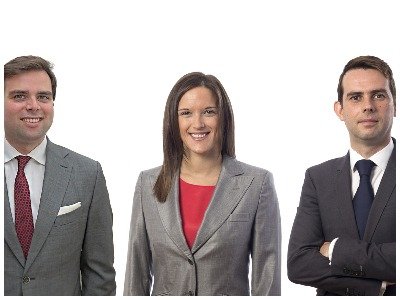 Tupy S.A., a Brazilian multinational company engaged in the development and manufacture of structural components for capital goods, announced an agreement for the acquisition of 100% of the capital stock of MWM do Brasil (International Industria Automotiva da América do Sul Ltda.), a wholly-owned subsidiary of Navistar International Corporation, in turn a subsidiary of Traton SE, one of the world's leading manufacturers of commercial vehicles.
The closing of the transaction is subject to certain conditions precedent similar to merger and acquisition transactions, including approval by the antitrust authorities.
The transaction value was BRL 865 million.
BMA – Barbosa Müssnich Aragão advised Navistar and MWM and had the following partners: Monique Mavignier – Corporate (pictured top left); Luciana Costa – Corporate (pictured top center); José Inacio F. de Almeida Prado Filho -Antitrust (pictured top right), associate Pedro Milhomem Araújo de Godoi -Antitrust.
MWM relied on in-house Richard Alexander Lekitsch.
Pinheiro Neto Adogados advised Tupy and relied on partner André Bernini (pictured bottom left), Flávio Veitzman – Tax (pictured bottom center), Eider Avelino –Litigation (pictured bottom left); associates Roberto Mandetta Netto; Caio Gambini, Eduardo Benclowicz (Tax), André Daudt (Litigation)
Tupy S.A. also relied on in-house Fernando Silverio.