Pinheiro Neto and Machado Meyer advised on Madero's CRA issue
Pinheiro Neto Advogados acted as counsel to Madero; Machado Meyer Advogados acted as counsel to the underwriters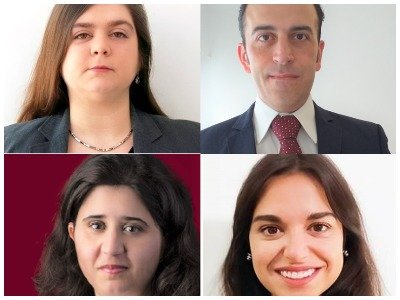 Pinheiro Neto Advogados has acted as counsel to Madero, which raised R$ 500 million in Agribusiness Receivables Certificates (CRA) in a transaction never seen before by the company.
The operation consisted of a public offering of CRA, issued by Eco Securitizadora de Direitos Creditórios do Agronegócio S.A., a securitization company. The need for a securitization company in this operation to issue CRA's is due to the fact that the Comissão de Valores Mobiliários (CVM), in regulating such securities, established that they can only be issued by these companies.
The public offering of CRA's had the participation of the following coordinators: Banco BTG Pactual S.A. (Lead Underwriter), Banco Bradesco BBI S.A., Banco Itaú BBA S.A., and UBS Brasil Corretora de Câmbio, Títulos e Valores Mobiliários S.A.
Machado Meyer Advogados advised the underwriters Banco BTG Pactual S.A. (lead underwriter), Banco Bradesco BBI, Banco Itaú BBA and UBS Brasil Corretora de Câmbio, Títulos e Valores Mobiliários, with a team formed by partner Eduardo Castro (pictured top left) Gustavo Secaf Rebello (pictured top right) and lawyers Alexandra Menescal Tupper Palhares and Renata Augusto Passos.
Madero issued debentures to represent the agribusiness credit rights, and the funds obtained from the subscription and payment of the CRAs will be used exclusively by the issuer to pay the debentures (destination of the funds obtained from the CRA issue). This guarantees resources for Madero that will be used, fully and exclusively to rural producers, through the acquisition of agricultural products directly from rural producers and rural cooperatives, raw material for Madero's agribusiness-related activities.
Pinheiro Neto acted as Madero's lawyer and counted on partners Tiago A. D. Themudo Lessa (pictured bottom left) and Rafael Jose Lopes Gaspar (pictured bottom right), senior associate Thais Lorenzi Ambrosano, associates Mateus Martins Camarotti, Winnie Tya Tchi Li, and Carolina Fernández Vidal.