SiqueiraCastro strengthens Data Protection practice and its presence in southern Brazil
8 March 2022
63

3 minutes read
SiqueiraCastro Advogados adds firepower to Data Protection practice and strengthens its presence in southern Brazil through an acquisition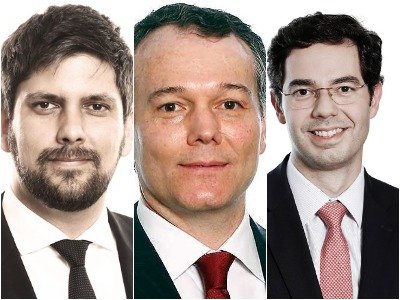 SiqueiraCastro and G2 Advocacia announce the merger of their professional practices in the Rio Grande do Sul state under the SiqueiraCastro brand. As a result, lawyers Gabriela Coelho (pictured left) and Gabriel Lopes Moreira (pictured right), both founders of G2 Advocacia, became SiqueiraCastro's equity partners, taking over the coordination of the local office, which has been active in the city for almost 20 years.
Gabriela Coelho holds a Master of Laws (LL.M.) in Data Protection from the Pontifical Catholic University of Rio Grande do Sul (PUC-RS) and a specialization degree in data protection and privacy from INSPER. In addition, she holds an MBA in Business Management from Getulio Vargas Foundation (FGV) and a Postgraduate Degree in Criminal Sciences from PUC-RS. Gabriela acted as Judge in the 5th Panel of the Brazilian Bar Association (OAB) Court of Ethics and Discipline from 2018 to 2019. Moreover, she is the mentor of the Careers Office of PUC-RS and WLM Brazil; Deputy Coordinator of the Special Committee on the LGPD (Data Protection Law acronym) of Federasul; Member of the Data Protection Working Group of the Brazilian Association of Lawtechs and Legaltechs (AB2L); member of the National Data Protection Institute (INPD). Gabriela is also a professor of the Brazilian Institute of Law (Ibi Jus) and a guest professor at the Escola Superior da Magistratura Federal (ESMAFE).
Gabriel Lopes Moreira holds a master's degree in Business Management from the Federal University of Rio Grande do Sul (UFRGS) and a specialization degree in Law Firms and Legal Departments Management from Unisinos. He is a counselor and the vice-president of the OAB-RS Court of Ethics and Discipline, Rio Grande do Sul Chapter, ending his term in 2024. From 2017 to 2020, Gabriel acted as Legal Director of the soccer team Sport Club Internacional. He is also a founding member of the AEJE (an association of business law firms). Aside from G2 Advocacia, Gabriel is co-founder of the Legal Experts and the Dogma Data Privacy, two legaltechs aimed at improving the LGPD's operational activities, and the Judice Office, a software company for managing lawsuits and law firms or legal department routines.