M3BS opens branch in Fortaleza
8 March 2022
64

2 minutes read
Miglioli, Bianchi, Borrozzino, Bellinatti e Scarabel Advogados law firm opens a branch in the state of Ceará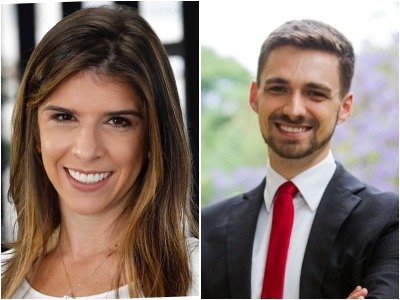 Miglioli, Bianchi, Borrozzino, Bellinatti e Scarabel Advogados law firm opened a branch in Fortaleza, Ceará. According to partner of M3BS Fernando Bianchi (pictured top left), the goal is to bring the office even closer to private health companies – clients and prospects – in the North and Northeast regions.
He works together with Giuliano Bellinatti (pictured top center), Lucas Miglioli (pictured bottom left), Luis Henrique Borrozzino (pictured bottom center), and the newest partner, Rogério Scarabel (pictured right), former substitute president of the National Agency for Supplementary Health.
Today, M3BS has more than 450 clients all over the country and abroad, which count on preventive and contentious services for legal claims in the areas of Medical Law, Supplementary Health and Regulatory Law, Administrative Law, Public Business, Corporate Law and Corporate Criminal Law.