BK&Partners and Lefosse advises on the acquisition of CRC's by AlmavivA
BK&Partners advised AlmavivA on the acquisition of Central de Recuperação de Créditos Ltda. and CRC Digital Ltda, wich was advised by Lefosse Advogados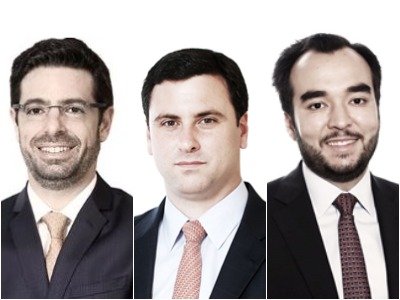 BK&Partners advised AlmavivA do Brasil, one of the largest contact center companies in Brazil and the Brazilian subsidiary of the giant Italian group AlmavivA, in the expansion of its participation in the Brazilian market through the acquisition of all the shares of Central de Recuperação de Créditos Ltda. and CRC Digital Ltda. (a company controlled by Central de Recuperação de Créditos Ltda.), both in the contact center and credit recovery sectors, from its founders.
This acquisition is a great opportunity for AlmavivA to grow in the credit recovery market, since it will now operate in all stages, from preventive collection to judicial collection.
This operation was previously approved by CADE (Conselho Administrativo de Defesa Econômica), the Brazilian antitrust agency. This M&A transaction represents the next step in AlmavivA's expansion plan in the contact center market in Brazil.
This operation was led by partners Eduardo Benetti (pictured top left) and Pedro Giammarino (pictured top right), from BK&Partners' Corporate/M&A team.
Lefosse Advogados acted as counsel of CRC – Central de Recuperação de Créditos Ltda. ("CRC Cobranças") and its shareholders and relied on partners Felipe Gibson (pictured bottom left), Felipe Boechem (pictured bottom center), José Carlos (pictured bottom right) and associates Bruno Auada, Dante Zanotti, Marília Avila, Marina Roque, Daniela Bezerra, and Carolina Stampone.