TCA counsels Georgalos on its first issue in the capital markets
Tanoira Cassagne has represented Georgalos Hnos in its first issue of Negotiable Obligations for USD 3 million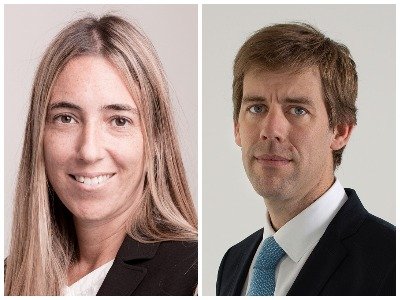 Tanoira Cassagne Abogados has counselled Georgalos Hnos S.A.I.C.A. as issuer; Banco Comafi S.A. and Banco Supervielle S.A. as arrangers, underwriters and guarantors; and Comafi Bursátil S.A. and Futuros del Sur S.A. as sub-underwriters, in the first issue of the company under the public offering regime through the issuance of the Negotiable Obligations PYME CNV Guaranteed Class II for a par value of $3,080,080,080 US dollars, subscribed, integrated and payable in pesos, at an interest rate of 0.00%, maturing on 11 March 2025, with an oversubscription of more than twice the maximum amount of the issue.
The SME Notes, issued on 11 March 2022, are guaranteed by Banco Comafi S.A. and Banco Supervielle S.A. as Guarantee Entities authorised by the CNV.
Georgalos is a food manufacturer, founded in 1939, owner of labels such as Flynn Paff (candies), Tokke (chocolates) and Nucrem (peanut paste candy).
Carmen Nosetti acted as in-house counsel for Banco Comafi S.A.
TCA's team consisted of partners Alexia Rosenthal (pictured left) and Jaime Uranga(pictured right), and associates Ignacio Criado Díaz, Francisco Rojas Andri and Pilar Domínguez Pose.