Veirano advises Hitachi on its sale to John Deere
Veirano Advogados advised Hitachi Máquinas de Construção do Brasil on its sale of a 40% stake to John Deere Brasil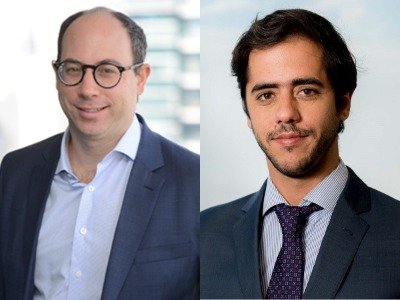 Veirano Advogados advised John Deere Brasil on the acquisition of a 40% stake in Deere-Hitachi Máquinas de Construção do Brasil S.A.
CMT Law and Jones Day represented John Deere Brasil, while Paul Hastings and Veirano Advogados represented Hitachi Construction Machinery in the transaction.
Veirano Advogados included partners Lior Pinsky (pictured left) and Guilherme Monteiro(pictured right) and associates Levi Custodio Santos and Izabella Araujo.
Paul Hastings' team included partner Kaoruhiko Suzuki and associates Sachiko Taniguchi and Yuko Kamo.
CMT Law included partners Henrique Tetsuaki Matsura Misawa, Rodrigo Dufloth, and intern Vinícius Gonçalves da Silva Napoli.
The Jones Day team included partners Sanjiv K. Kapur and associate Violeta M. Libergott.