Bofill Mir counsels Río Blanco in partnership with AM FRESH Group
31 March 2022
89

2 minutes read
Bofill Mir Abogados has represented Río Blanco in its association with AM FRESH Group to develop a project with Agrícola Terramara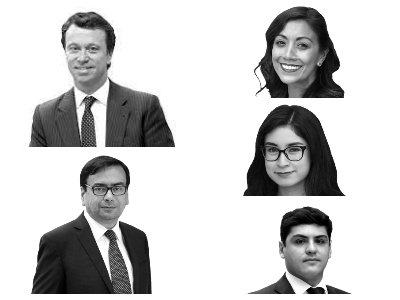 Bofill Mir Abogados has counselled Río Blanco, a company that produces, markets and exports fruit in Chile and Mexico, in its association with AM FRESH Group, a Spanish company dedicated to the development and generation of new fruit varieties, for the joint development of the business of production and exploitation of grapes in Mexico, and marketing of the same at international level, through the Mexican company Agrícola Terramara S.R.L de C.V, of which they are now equal partners.
The consultancy, closed on 18 March, included the vendor due diligence process, the drafting and negotiation of a Letter of Intent and its annexes, as well as the drafting and negotiation of all the necessary documents to materialise the project (among others, Share Purchase Agreement, Shareholders' Agreement, Plant Variety Licensing Agreement, Marketing Agreement).
AM FRESH was advised by Garrigues Chile, and by its in-house counsels Amalio Fuster and Tomás Gil.
Garrigues team was led by partner Luis Eduardo Correa, together with associate Juan Eduardo Vidal.
Bofill Mir's team consisted of partners Octavio Bofill (pictured top left) and Guillermo Fonseca (pictured bottom left), together with senior associate Victoria Salazar (pictured top right), and junior associates Paula Donoso (pictured middle right) and Sebastián Fernández (pictured bottom right).