Bruchou assists in $11m issue by Tecnomyl
Bruchou, Fernández, Madero & Lombardi has counselled the underwriters on the issuance of $11 million of Tecnomyl's SME CNV Negotiable Obligations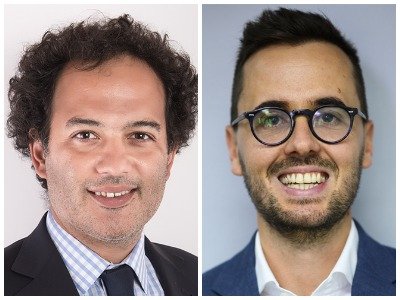 Bruchou, Fernández, Madero & Lombardi has assisted the underwriters, arrangers and sub-planners in the issuance by Tecnomyl S.A. of the CNV Class I simple, non-convertible into shares, unsecured SME Notes for a par value of $11,398,000 US dollars. The issue was made on March 16th, under the Global Programme of short, medium and/or long term Negotiable Obligations for up to a maximum outstanding amount of $1,500,000,000,000 pesos under the CNV SME Regime.
The underwriters and arrangers in this transaction were Banco de Galicia y Buenos Aires S.A.U., Puente Hnos. S.A. and Banco Santander Río S.A. and the underwriters were Petrini Valores S.A. and Max Capital S.A. Moreover, Tecnomyl was advised by Beccar Varela.
The Class I SME CNV Class I Notes will mature on 16 March 2024, bear interest at a fixed rate of 4.95% n.a., and principal will be repaid in four consecutive payments equal to 25% each of the nominal value of the Notes as from [15] as from the Issue Date.
Furthermore, the Obligaciones Negociables PYME CNV Class I have been locally rated "BBB+.ar" by Moody's on February 25, 2022, and as ratified by a report dated March 4, 2022; at the same time they were admitted for listing in Bolsas y Mercados Argentinos S.A. and authorised for trading in the Mercado Abierto Electrónico S.A. (Open Electronic Market S.A.).
Beccar Varela's team was led by Luciana Denegri, with the participation of María Victoria Pavani, María Inés Cappelletti, Julián Ojeda, María Belén Tschudy and Tomás Cappellini.
Bruchou's team consisted of partner José Bazán (pictured left), senior associate Leandro Exequiel Belusci (pictured right) and associate Delfina Calderale.