Bronstein Zilberberg and Veirano act in Galena's investment round
Bronstein Zilberberg and Campbells represented Galena. Veirano Advogados and Cooley acted as counsels to Altos Ventures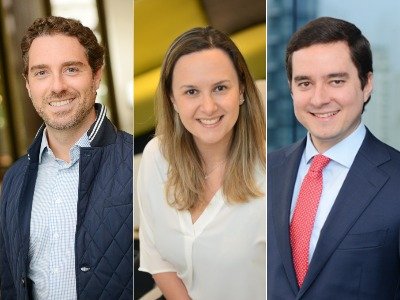 Bronstein, Zilberberg, Chueri e Potenza Advogados represented Galena, an education technology startup that raised US$ 16.7 million led by Silicon Valley venture capital fund Altos Ventures, represented by Veirano Advogados.
The Galena Series-A round was followed by Exor NV's venture arm Owl Ventures , Reaction and Globo Ventures , as well as individual investors such as David Velez, Kevin Efrusy, Dan Rosensweig, Armínio Fraga, Romero Rodrigues and André Street.
Bronstein Zilberberg Chueiri Potenza Advogados acted as Galena's Brazilian lawyer, with partners Guilherme Potenza (pictured left) and Priscila Menezes (pictured center) and associates Giuliana Veronez Primati and Paloma Batt .
Veirano Advogados served as Brazilian counsel to Altos Ventures with partner Daniel Augusto Malatesta (pictured right) and associates Pamela Gerenutti de Campos Pinheiro and Fernando Zucchi Calado.
Cooley LLP acted as US attorney for Altos Ventures with partner Mark Tanoury and associate Emily Lannareli.