Bruchou, G&R and Galicia represent Netrix in Edrans acquisition
Bruchou, Fernández, Madero & Lombardi, Guyer & Regules and Galicia Abogados have assisted Netrix in the global acquisition of Edrans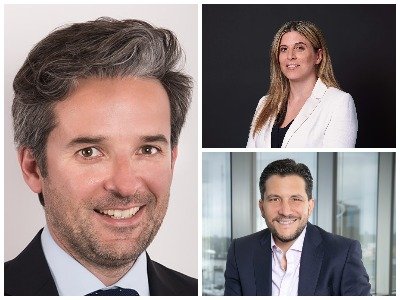 Bruchou, Fernández Madero & Lombardi, Guyer & Regules and Galicia Abogados have represented Netrix, a cybersecurity and IT services provider, in the global acquisition of Edrans, a provider of solutions that leverage the cloud for mid-market enterprise customers.
This international transaction was led by Skadden, Arps, Slate, Meagher & Flom, as well as Womble Bond Dickinson with Bruchou, Fernández Madero & Lombardi advising in Argentina, Guyer & Regules in Uruguay, Galicia Abogados in Mexico and Pérez Llorca in Spain.
With this acquisition, Netrix increases its portfolio of cloud solutions and adds advanced technical capabilities to better serve its client base. Joining Netrix's international team based in the United States, India, Bulgaria and the Philippines, Edrans' consultants and developers will serve clients from near-shore and off-shore delivery centres in Buenos Aires and Barcelona, with additional staff in the United States, Mexico and Uruguay.
Edrans' founding partners, Javier D'Ovidio and Martin Bianco, will continue to oversee Edrans' existing clients and staff, while supporting Netrix' growth initiatives, including its expansion plans in Latin America and Europe.
Skadden, Arps, Slate, Meagher & Flom's team was represented by partner Brett Fleisher, and associate Jerome Newton.
Womble Bond Dickinson's team included associates Sarah Wilk and Hayden Holliman.
Bruchou's team was led by partner Estanislao Hernan Olmos (pictured left), assisted by associates Hernan Alal, Macarena Rolón and Sofía Benegas Lynch.
G&R's team comprised associates María Noel Riotorto (pictured top right) and Romina Maderni Pittaluga.
Galicia's team consisted of partner Héctor Kuri (pictured bottom right), and associates Cecilia Valdés and Gabriela Lomelí R.
Pérez Llorca's team was led by partner Ivan Delgado, with the support of associates Ignacio Rodríguez Azpiazu, Pablo Hontoria and Iciar de Lorenzo.