PPV counsels on $137m financing for Circuito Vial 5
Posadas, Posadas & Vecino has advised lenders on the financing of the Autovías Cinco highway, Circuito Vial 5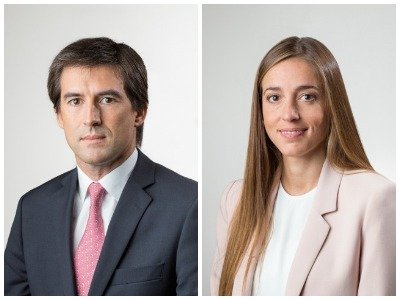 Uruguayan firm Posadas, Posadas & Vecino has counselled Banco Santander and IDB Invest, as lenders, in the $137 million US dollar financing granted to Autovías Cinco for the Circuito Vial 5 project, which consists of the construction and maintenance of a highway in the south of the country.
The transaction, closed on 8 April, included the participation of Dentons Jiménez de Aréchaga as advisor to Autovías Cinco.
The 184-kilometre Circuito Vial 5 highway covers the southern departments of Rocha, Florida and Lavalleja, and is scheduled for completion in 2025.
In-house counsels involved in the transaction were Juan Stembert for Aldesa Construcciones, Gonzalo Irrazabal for Ramón C Álvarez and Ignacio Imas Innella for IDB Invest.
Dentons' team included partner Fernando Jiménez de Aréchaga Jr and associates Carolina Bianchi and Daniela De Castro.
PPV's team comprised partners Tomás Gurméndez (pictured left) and Victoria Garabato (pictured right), and associates Marina Jiménez de Aréchaga, José María Tais, Florencia Larraburu, Paulina Ualde, Karina Souza, Federico Samudio and Magdalena Cuñarro.