Demarest advises Viveo and DNA Capital on the acquisition of Life, FAMAP and PHD
Demarest Advogados advised Viveo and DNA Capital on the acquisition of Laboratório de Insumos Farmacêuticos Estéreis; FAMAP Nutrição Parenteral e Aporte Nutricional; and Hospshop Comércio, Importação, Exportação, Consultoria e Representação and Alminhana Comércio e Representação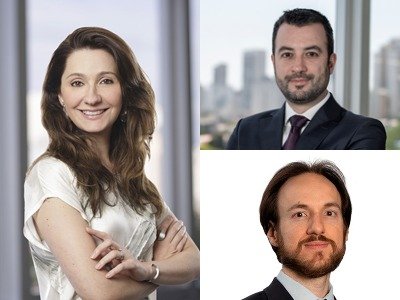 Demarest advised Viveo and its controlling shareholder, DNA Capital, in the acquisition of Life – Laboratório de Insumos Farmacêuticos Estéreis; FAMAP Nutrição Parenteral e Aporte Nutricional; and Hospshop Comércio, Importação, Exportação, Consultoria e Representação and Alminhana Comércio e Representação (PHD).
The deal marks the expansion of Viveo's ecosystem for the sterile solution compounding sector (enteral and parenteral nutrition and dialysis solutions), increasing the product portfolio offered to its customers and assisting in the expansion and integration among its various business segments, so that the company can offer complete solutions to its customers in the healthcare sector.
The deal value was BRL 455.000.000.
Demarest Advogados team was led by partner Ana Carolina Audi (pictured left) with partners Renato Canizares (pictured top right) and Roberto Casarini (pictured bottom right); associate Marcelo Peloso.