Ferrere represents Manuchar in equity sale to Lone Star Funds
Ferrere Bolivia has assisted Manuchar NV in the sale of 100% of its share capital to Lone Star Funds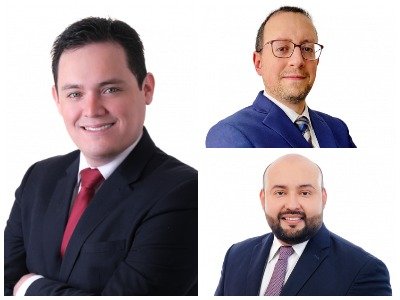 Ferrere has represented Manuchar NV in the sale of 100% of its issued share capital to US private equity group Lone Star Funds.
The advice included due diligence of the corporate and other documents for the sale of the entire share capital of Manuchar in Bolivia, as well as advising on regulatory issues, advising on the acquisition process and assisting in the drafting, review and analysis of the final report for the purchaser.
With this acquisition, signed in early 2022, Lone Star Funds will be present in several Latin American markets including Argentina, Bolivia, Brazil, Chile, Colombia, Ecuador, Mexico, Peru and Venezuela.
Manuchar NV is a well-known chemical distribution company, headquartered in Belgium, with direct and indirect interests in dozens of subsidiaries and joint ventures with third parties around the world.
Ferrere's team comprised partner Diego Villarroel Salvatierra (pictured left), and senior associates Jorge Palza (pictured top right) and Pablo Heredia (pictured bottom right).