GP represents Nexans in the acquisition of Centelsa
Gómez-Pinzón has counselled Nexans Participations on the acquisition of Cables de Energía y de Telecomunicaciones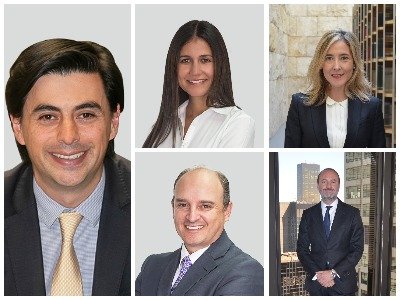 Colombian law firm Gómez-Pinzón has represented Nexans Participations, a subsidiary of Nexans Group, on the acquisition of Cables de Energía y de Telecomunicaciones (Centelsa) through the purchase of 100% of the shares of Takami Investments, Alambres y Cables Técnicos (Alcatek), ESG Industriales, Cobres de Colombia, and Cedetec; as well as 50% of the shares of the non-ferrous metals smelter, Cobrecón. The sellers were companies in the Xignux group of Mexico.
The transaction was subject to prior regulatory clearance from the Colombian Superintendencia de Industria y Comercio (SIC) and closed on 1 April 2022 for $225,000,000 US dollars, Enterprise Value.
Pérez-Llorca, Pérez Bustamante & Ponce, and Miranda & Amado also advised Nexans on the transaction; while Brigard & Urrutia, and Garrigues acted as advisors to Xingnux.
Nexans is a French-based producer of advanced cable technologies for power and data transmission, with a presence on all five continents. Centelsa, on the other hand, is a Latin American manufacturer of cables for construction and utility applications.
The in-house team advising Nexans included general counsel and secretary general Antonino Cusimano, general counsel of B&T southern BG & Risk and Isurance director Franck Blanchard, senior international legal counsel Iman Skkioussat, and general legal and compliance counsel in south andean (Colombia, Peru and Chile) Jimena Villegas Ingunza.
Xingux's in-house counsel were general counsel Teresa Villareal and legal counsel Carolina Beltrán.
Gómez-Pinzón's team was led by partner Juan David Quintero (pictured left), with support from partners Lina Uribe García (pictured top centre) and Mauricio Jaramillo Campuzano (pictured bottom centre), senior associates Juan Pablo Caicedo and Biviana Helo, and associates Andrea Stephanou, Jimena Marín and Paula de la Calle.
The team from Pérez-Llorca advising Nexans on the deal included: Iván Delgado (pictured bottom right), Corporate partner, Pablo Hontoria, Corporate lawyer, Ignacio Rodríguez Azpiazu, Corporate lawyer, Marcos Mata, Corporate lawyer, Norma Peña (pictured top right), Tax partner and Roger Morera, Tax lawyer.