Larrain y Asociados represents creditors in AVO Concession financing
Larrain y Asociados has assisted in the financing of the public works Américo Vespucio Oriente I Concession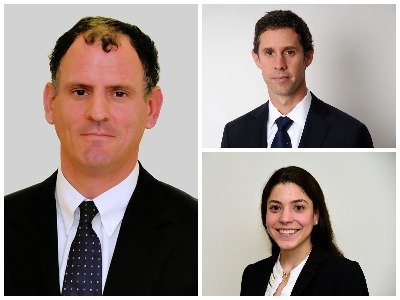 Larrain y Asociados has represented Banco de Chile, Banco del Estado de Chile, Banco BCI and the other members of the syndicate of creditors (Banco Consorcio and five insurance companies) in the financing of the fiscal public works project called "Concesión Américo Vespucio Oriente, Tramo Av. El Salto – Príncipe de Gales" (AVO I), in the negotiation, documentation and closing of additional financing in the amount of UF 845,000 (approximately $35,000,000 US dollars), for the engineering and construction of the works of the aforementioned public works concession.
This transaction, closed on 18 March, involved the modification of the project financing documentation, including extensions and modifications of the guarantees, as well as the modification of the first demand guarantees constituted in Spain by the project sponsors.
The in-house lawyers who advised on this operation were Nicolás Eyzaguirre, Rodrigo Jensen and Antonia Silva.
Larrain y Asociados' team consisted of partners Diego Garay (pictured left) and Patricio Montes (pictured top right), together with associate Teresita Vinagre (pictured bottom right).