Pinheiro Neto assists KIBAG in bid to provide a new safety system to Congonhas Airport
Pinheiro Neto Advogados assisteds KIBAG, a Swiss company leader, in bid to provide a new safety system to Congonhas Airport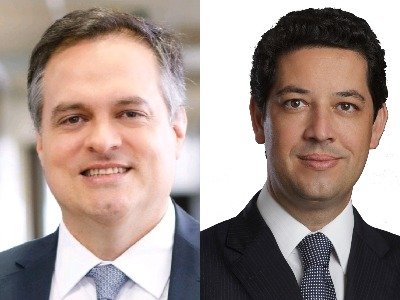 Pinheiro Neto Advogados assisted KIBAG, a Swiss company leader in the construction sector, in its first and successful BRL 122.5 million bid in Brazil to provide state-owned company INFRAERO with the executive projects, construction and complementary works related to the cutting-edge technology named RESAs/EMAS, on the main airstrip at São Paulo Congonhas Airport (CGH).
This technology aims to boost the safety by stopping an aircraft that overshot a runway, mitigating the risks of potential accidents (as the one occurred at the abovementioned airport in 2007). The works were concluded on March 25, 2022, two months ahead of the original schedule.
Pinheiro Neto Advogados partners Ricardo Pagliari Levy (pictured left) and Leonardo Peres Rocha e Silva (pictured right), together with senior associate Gabriel Carvalho and associate Elisa Gregori Rossetto worked closely with KIBAG's team on this important matter.