Stocche Forbes and BMA acts in True Securitizadora's CRI issue
Stocche Forbes Advogados acted as legal counsel on True Securitizadora S.A.'s CRI; BMA – Barbosa, Müssnich Aragão Advogados advised BHG S.A. – Brazil Hospitality Group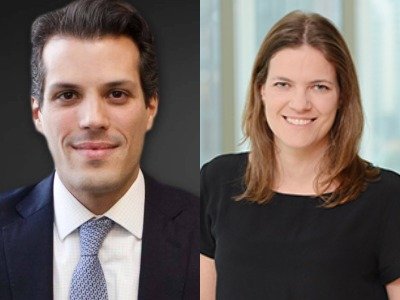 Stocche Forbes Advogados acted as legal counsel on the public offering with restricted efforts of Certificates of Real Estate Receivables (CRI) of the 493rd series of the 1st issue of True Securitizadora S.A.
The transaction consisted in the following: securitization of credit rights arising from private debentures issued by BHG S.A. – Brazil Hospitality Group and implementation of the public offering, according to Instruction 476 of the Brazilian Securities and Exchange Commission (CVM), of the CRI, in the total amount of BRL 40 million.
Stocche Forbes advised True Securitizadora with partner Marcos Ribeiro (pictured left) and associates Ravel T. Carvalho and Victor Manso.
In-house legal counsel to True Securitizadora S.A.: Maria Carolina Gomide da Silveira.
BMA – Barbosa, Müssnich Aragão Advogados advised BHG S.A. – Brazil Hospitality Group and included partner Jane Goldman Nusbaum (pictured right) and associate Gabriel Bürgel.
In -house legal counsel to BHG S.A. – Brazil Hospitality Group: Natália Benenti and Ana Carolina Pereira