Stocche Forbes and Lefosse act in the issuance of shares by Riza
Stocche Forbes Advogados advised the management company; Lefosse Advogados advised the underwriters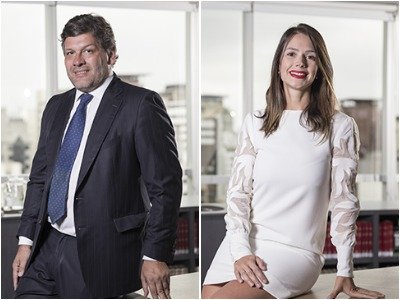 Stocche Forbes Advogados and Lefosse Advogados acted in the 5th issue of quotas by Riza Arctium Real Estate Investment Fund, in the total amount of BRL128,100,000.
The Fund is a closed condominium organized under the laws of the Federative Republic of Brazil and conducts its operations in a way that qualifies to be taxed as a real estate investment fund for Brazilian federal income tax purposes and is managed by Riza Gestora de Recursos Ltda.
Stocche Forbes Advogados acted as counsel to Riza Arctium Real Estate Fundo de Investimento Imobiliário and had a team by partners Marcos Cannechio Ribeiro (pictured left) and associate Bernardo Flecha de Lima da Cunha Pereira.
Lefosse Advogados assisted XP Investimentos Corretora de Câmbio, Títulos e Valores Mobiliários S.A., as lead underwriter and Órama Distribuidora de Títulos e Valores Mobiliários S.A., as underwriter and relied on partner Roberto Zarour (pictured right), senior associate Lucas Padilha and associates Breno Cavalheiro, Luis Bruno and Bruna Junqueira.
Lead Underwriter in house counsel: Julia Cunha.
Órama in house counsel: Júlia Esch.