TozziniFreire advises Gaia on the conception of the SOMA project
TozziniFreire Advogados advised Gaia Impacto Securitizadora S.A. (Gaia), one of the creators of the project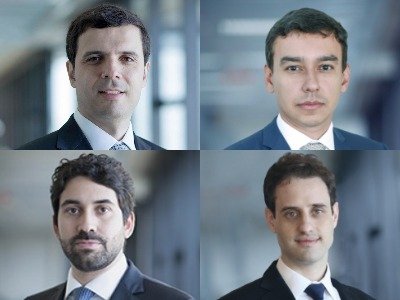 TozziniFreire Advogados advised Gaia Impacto Securitizadora S.A. in the issuance of 33 Certificates of Real Estate Receivables (CRI). The issue comprises one ESG CRI, represented by a single series in the total amount of R$ 14,750,000.00.
The revolutionary initiative in the real estate market, the SOMA Project – Organized Affordable Housing System – with investment from Dexco, Gerdau, Movida Votorantim Cimentos and P4 Engenharia, brings affordable rent in downtown São Paulo to more than 100 families. The ESG Investment is born to be scalable and bring more Investors to 10 buildings in the next 5 years.
The SOMA Project was conceived by Gaia Impacto, Din4mo and MagikJC.
The idea for the project, which had initial technical assistance from IFC, legal advice from TozziniFreire, and also support from advertising agency África, Profile, B3 and Sistema B (Sistema B Corps in Brazil) came from developer MagikJC's experience inside the Casa Verde Amarela program in downtown São Paulo.
TozziniFreire Advogados had partners Alexei Bonamin (pictured top left), Fernando Carvalho (pictured top right), Pablo Queiroz (pictured bottom left), Marcus Fonseca (pictured bottom right), and associates Leonardo Braghetto, Gabriel Gragnani, Daiane Nunes, and Liz Marra.